Samlur Shiva Temple
Samlur is a small village famous for Karli Mahadev Temple which was built during 10th – 11th The temple was built by King Someshwar Dev's wife, Somal Devi, and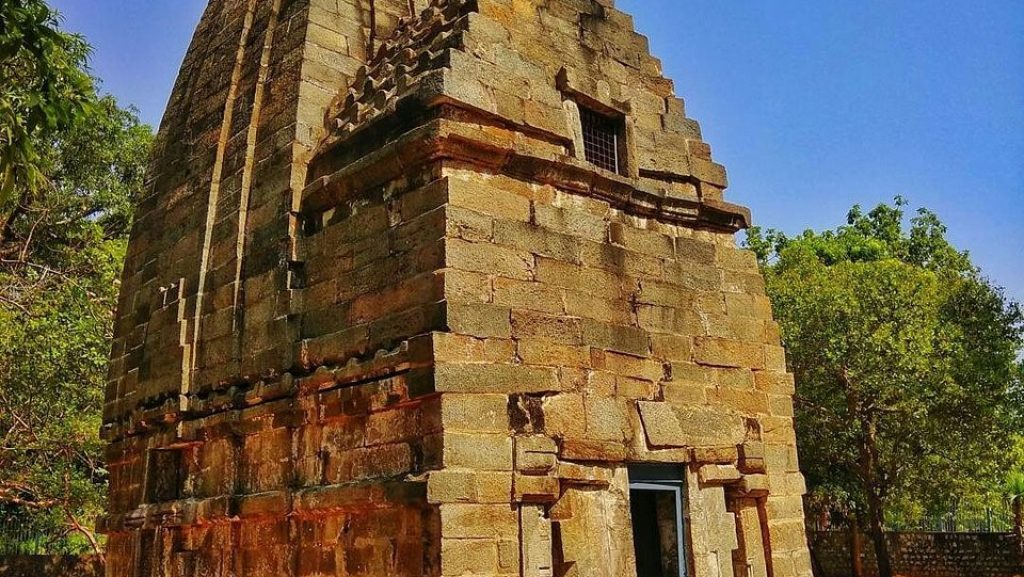 was devoted to Lord Shiva. The temple is beside a large lake and a pprox.us architectural masterpiece. The huge Shiva-linga of this temple is formed of sandstone, hence it catches great attention and the height of Shiva-linga is 2 ft. pprox.. and its diameter is 3 ft.pprox.. The carvings of the temple resemble the carvings of Battisa temple in Barsur.
Dholkal Ganesh
Dholkal Ganesh is a beautiful spot located 3000 feet high in the Bailadila Mountain ranges in District Dantewada. A 3 Feet beautiful stone idol of Lord Ganesha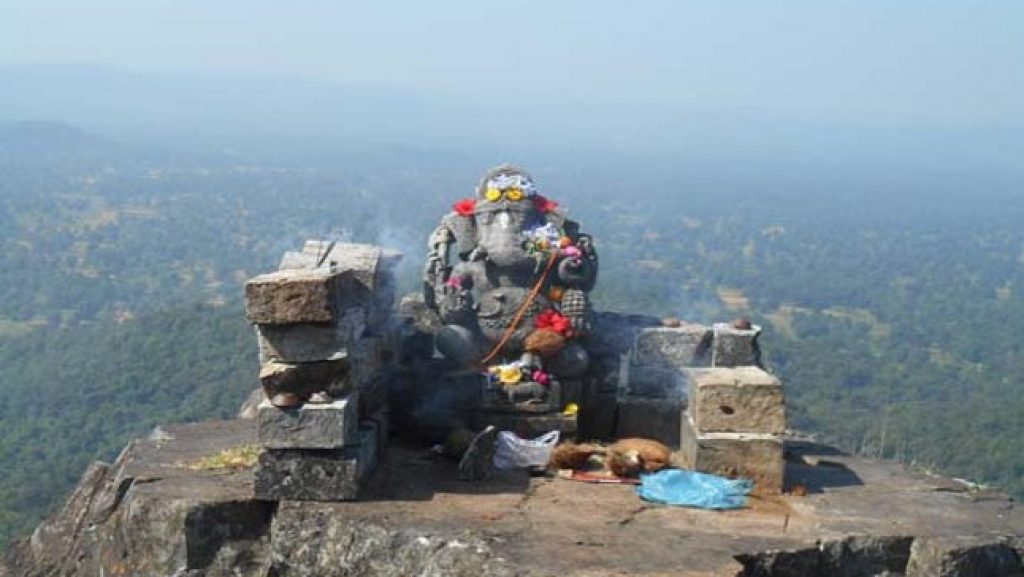 believed to be made during the Naga dynasty between 10th and 11th centuries is the main attraction of the site. Located 13 KMs from the district HQ Dantewada, this spot is the heaven for nature lovers, and for those who love to trek amidst lush green hillocks.
Fulpad Waterfalls
This waterfall is formed by a mountaineous river that originates through Aranpur valley from Bailadila hills in the southerm part of Dantewada district.The
height of this waterfall is approximately .225ft .Villagers from the nearby area also refer it as 'fulpad Tandhul' or 'Indul Jharna'. Reaching this waterfall is an adventure in itself as it is situated in the interior area. The waterfall can be viewed from two sides– from the top as well as from the bottom – both ways involve a series of stairs. Visiting the waterfall from the top (less stairs) gives a birds eye view of the surrounding valley and immense greenery, whereas, visiting the waterfall from the bottom (more stairs) will give an uninterrupted view of the entire waterfall. The magnificence of this waterfall can be experienced especially after monsoon and between November to February.
Barsur - An Archaeological Treasure
Barsur is a place of cultural, historical and archaeological importance. What now is a small sleepy village, was once the throne of power during the tenure of the
Gangawanshi rulers in as early as 840 A.D. Later, the Chindaknaga kings established their capital in Barsoor. Kaktiya king, Annam Dev, defeated the last Nagwanshi ruler, Harishchandra Dev, and shifted the capital from Barsoor to Dantewada city.
Situated on the banks of Indravati river, Barsoor is famously known as the city of temples and ponds. It is believed that there used to be 147 temples and equal number of ponds in the towering days of Barsoor. Although Barsoor lost its glory gradually century after century, the ruins of numerous temples that are found here still manage to attract the attention of people. Some of the temples worth mentioning are Mama Bhacha temple, Chandraditya temple, Battisa temple and Twin Ganesha temple.