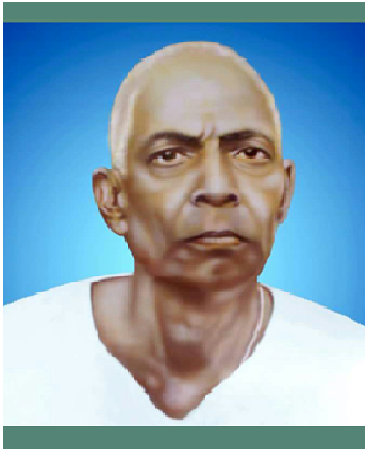 Thakur Pyarelal Singh was a lawyer by profession,an Indian freedom fighter against British rule and the founder of labour movements in Chhattisgarh. He led three workers' movements in Rajnandgaon Riyast in 1919-1920, 1924 and 1937. He was also conferred with the honorary title of "Tyagmurti", which means "epitome of sacrifice".
In 1916, he met the cotton mill workers based in Rajnandgaon. He learned that the workers were mistreated by the British officers and that they had to work 12 hours each day. Their plight made Thakur Pyarelal start an organization to help the workers. In 1909 he began SaraswatiPustkalaya in Rajnandgaon. In 1920, Rajnandgaon Mill Workers, led by Thakur Pyarelal Singh started a strike that lasted more than 37 days. This was India's first long-term strike and it managed to reduced the worker's working hours. With the creation of the non-cooperation movement by Mahatma Gandhi, he left his legal practice and began to campaign for Indian independence from Britain. Many students left Raj-sponsored public schools during the non-cooperation movement, and many lawyers abandoned their practices. Many Indian national schools were established during this period under Thakur Pyarelal's supervision, including the Madhyamik School in Rajnandgaon.
Source : Azadi Ka Amrit Mahotsav
© 2006–2019 C–DAC.All content appearing on the vikaspedia portal is through collaborative effort of vikaspedia and its partners.We encourage you to use and share the content in a respectful and fair manner. Please leave all source links intact and adhere to applicable copyright and intellectual property guidelines and laws.