Project 2nd Innings is an initiative of the district administration of Dahod, Gujarat to increase the learning outcomes in the primary and upper primary classes, specifically in reading, writing and Maths. The initiative was launched in 2018.
Challenges faced
Migration is a key factor that leads to lower learning outcomes in Dahod, a tribal district. About 30,000 people migrate every year on an average in search of work, mostly from February to July. Of them, about 15,000 return during the monsoon but leave again by August-end.
Attendance of students : Against the state performance of 57% students with attendance above 80%, Dahod recorded only 17%.
Lack of support for children's studies from parents at home - parents of children mostly are out of home for work and hence students do not get adequate support related to their education at home.
The initiative
Objectives
After a Needs Assessment Study, the following objectives were set for the Project 2nd innings initiative
Improve learning outcomes
Decrease number of lower grade schools
Improve attendance of migratory students
Use of wide experience of teaching, improve quality of education.
The services of retired teachers were used to educate children so that their repository of knowledge and experience could be used. Responding to the call for retired teachers to volunteer to teach in their own villages, more than 500 retired teachers are now engaged in teaching to students of lower grades. Activity based learning has also been enabled.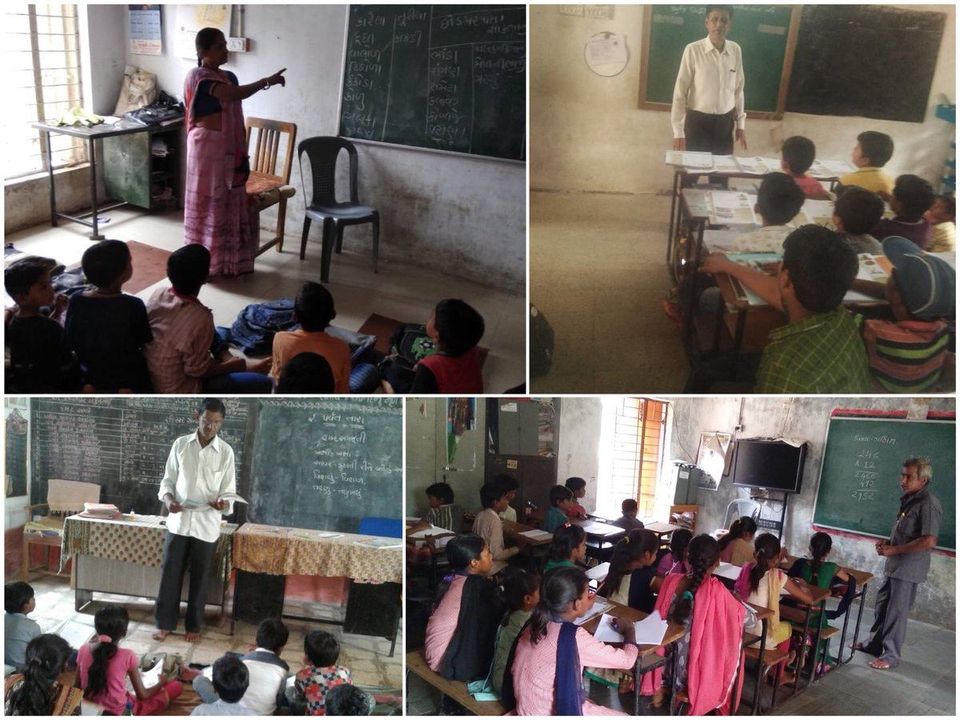 Outcomes
Significant outcomes have been achieved. There is an improvement observed in learning outcomes, progress was observed in weaker children, overall impact was significantly higher among students taught by retired teachers. Progress of students is significantly positive in reading, writing and mathematics.