Bal Suposhan : Gulaks Help Prepare for Child Health
State and Development Partner
Tata Trusts - The India Nutrition Initiative
Kamala and Pushpa are on their way to the Angawadi Centre to attend the Godbharai event, a community baby shower. Eight pregnant women have come together and are excited to recevie baskets of fruits and veggies. But today, they will also get earthen piggy banks or gulaks with the baskets. Pushpa asks the Anganwadi worker why they are all getting piggy banks. The Anganwadi worker says, "because a baby is about to come into your lives and you need to set aside money for her/him. This gulak will help you save for the child; all you need to do is make sure from now on all pocket change goes into this bank. You get to break this earthen gulak the day your baby arrives."
Childbirth preparedness is not a cultural norm in rural communities due to heightened sense of fatality associated with childbirth and pregnancy. Additionally, dedicated saving for a future event is not a common practice as families struggle with cash flow and savings. These gulaks are given during the baby shower work because the mothers have to take small doable actions every day towards a dedicated goal. Secondly, saving is no longer an intangible concept but becomes tangible when an actionable saving tool is given to expectant mothers. It acts as a commitment device and makes the savings going into the piggy bank non-fungible. This helps in mental accounting making women categorise this saving towards childbirth and child health budget.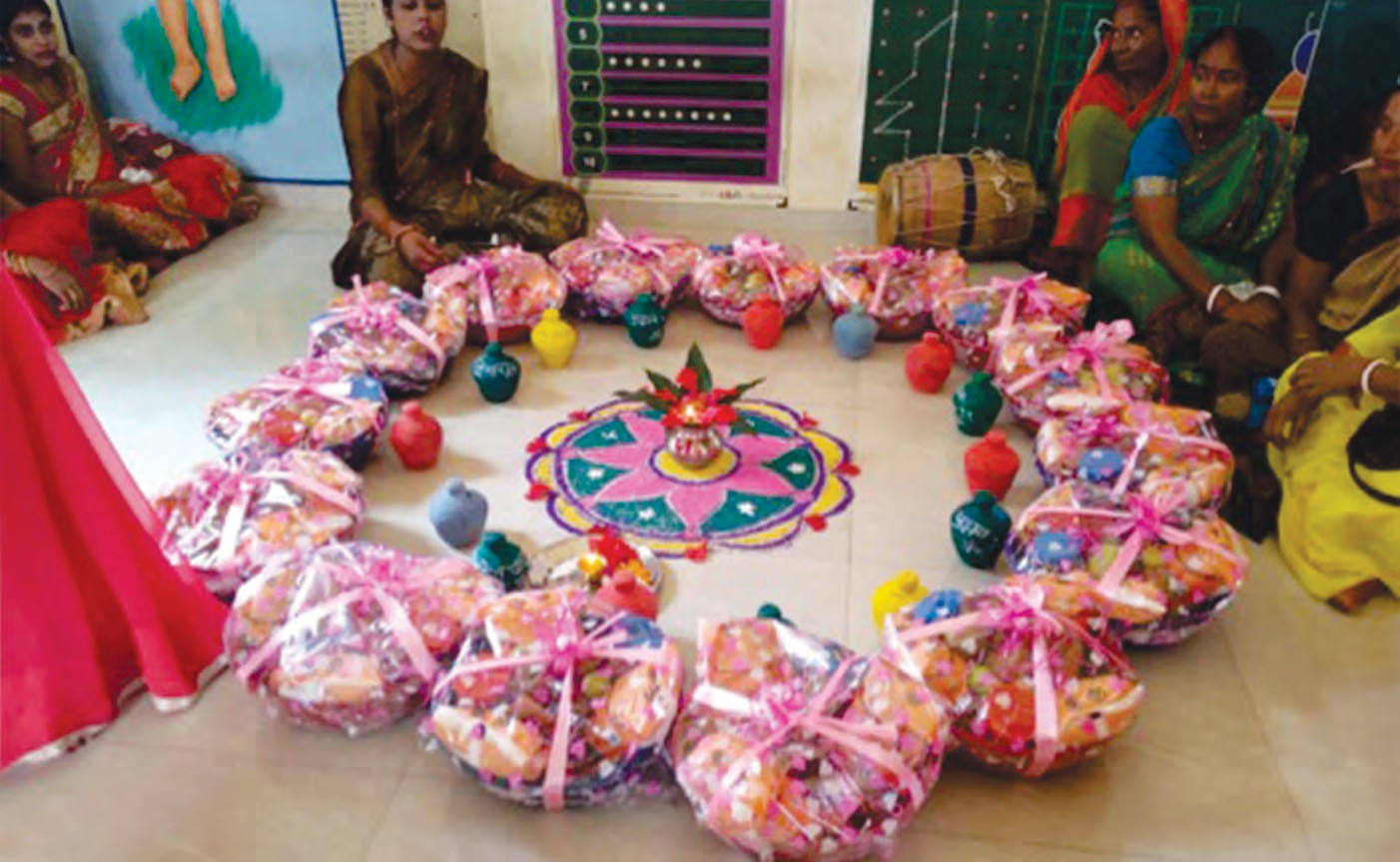 Source : Stories of Change from India's Aspirational districts - NITI Aayog publication
Last Modified : 5/11/2023
© C–DAC.All content appearing on the vikaspedia portal is through collaborative effort of vikaspedia and its partners.We encourage you to use and share the content in a respectful and fair manner. Please leave all source links intact and adhere to applicable copyright and intellectual property guidelines and laws.