State and Development Partner
Tata Trusts - The India Nutrition Initiative
Innovation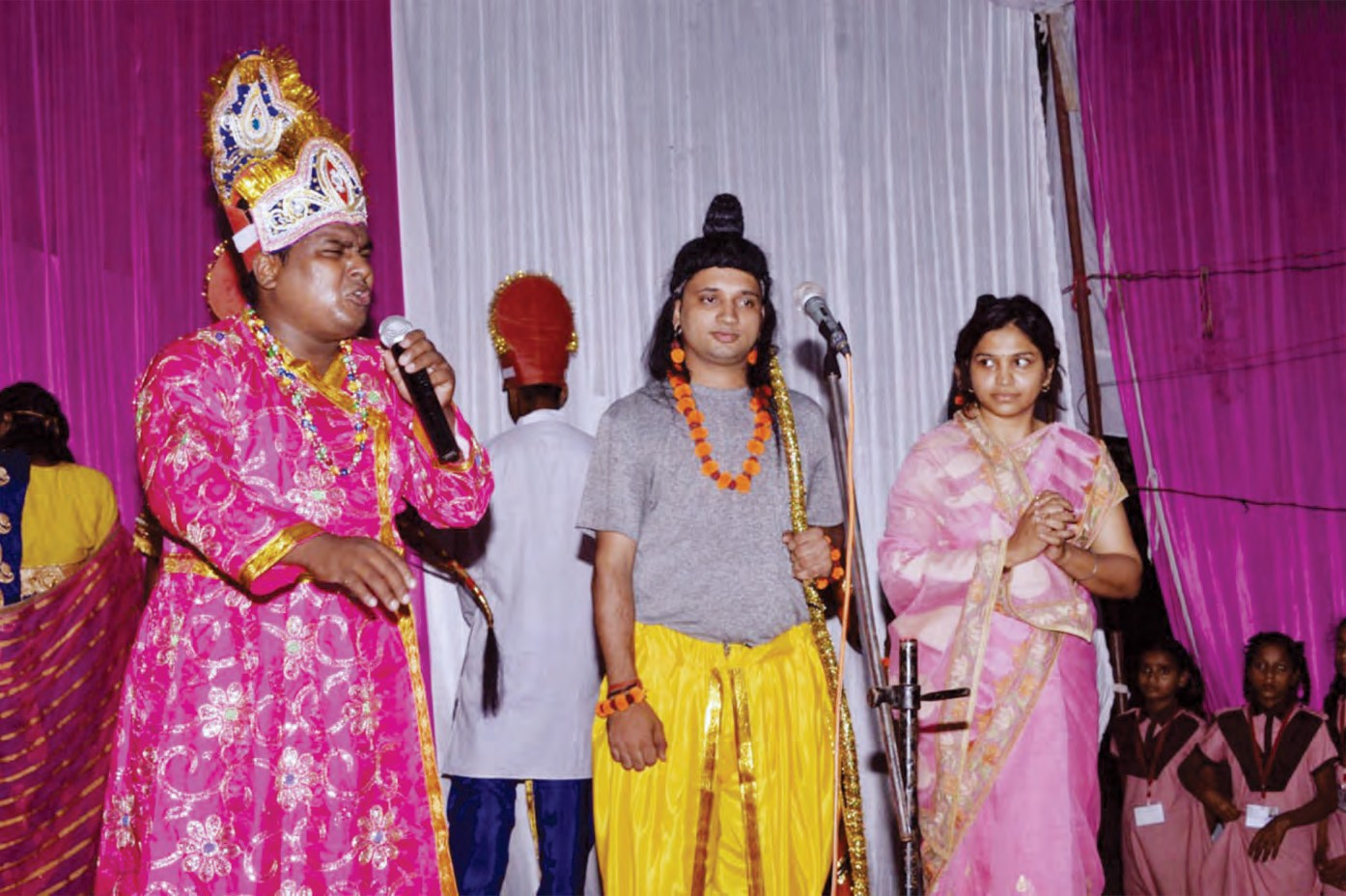 Nine days of fasting have come to an end, it's time to go watch Ram Leela with friends and family and break the fast. Sushma is particularly engaged in this year's Ram Leela, she is laughing as she watches Suposhit Ram, Iron Laxman, and Bharat Vitamin C fight Kuposhan ka Ravan and Anaemia Surpanakha. This year's show is called Suposhan Leela, it's funny and educational. Sushma immediately connects the ill effects of iron deficiency to poor nutrition as it is connected to characters she has known since childhood.
Suposhan Leela leverages social norms to explain complex concepts of nutrition, anaemia, iron deficiency, etc by drawing upon the availability heuristic. Almost everyone knows Ravan represent evil and Ram is good in this epic tale. When malnutrition and Ravan are equated the human mind can grasp that this 'evil' can be fought with the 'good'- a blanced diet, iron supplements, and vitamin C. using folktales and religious festivals to deliver messages that tackle social problems often work because these traditions are part of people's lives and social identities. These messages also have an emotional recall value, which increases the chances of encouraging behavioural change at a community level.
The first performance was in Shahjahanpur district inaugurated by the District Magistrate and Chief Development Officer; the show was attended by more that 500 people. Such was the impact of Suposhan Leela that the district administration requested to video record the performance to use it as an educational tool for the Hindi speaking belt. These shows have been put together by Swasth Bharath Preraks, young professionals working on catalysing change at the grassroot level.
Source : Stories of Change from India's Aspirational districts - NITI Aayog publication