What is Zero Drop Out Panchayat
The Panchayat where all children of 06 – 14 years are going school regularly in Government or any kind of school are announced as Zero Drop Out Panchayat. In this Panchayat not a single child has been found as Drop Out child while the process of declaration of Zero Drop out Panchayat.
Definition of Drop Out – As per notification of State - If any child is not going to school continuously since last one month then he/ she will be identified as Drop out child.
Process of Declaration of Zero Drop Out Panchayat - First of all Mukhiya of a Panchayat will ensure that all children of 06-14 years of his panchayat are enrolled in schools and going school regularly. After satisfaction of Mukhiya regarding 100% enrollment of children of said Panchayat, he/she will certify this that all children are going school and there is no drop out children in his panchayat. He/She will submit this certificate to DSE /DEO in district office through school and DEO will put up the matter before Deputy Commissioner (DC) for declaration of Zero drop out panchayat. DC will ensure at his own level and verify the matter and finally declare panchayat as Zero drop out panchayat and will issue of certificate of declaration of Zero Drop Out panchayat.
Program Initiation/ Phase wise implementation Target – Initiated in F/Y 2017
Ist Phase( Till February,2017)-5 panchayat in each district
( Till April,2017 -5 panchayat in each Block of Each District
IInd Phase- ( Till March ,2018)- 50% school of each district
IIIrd Phase- ( Till March ,2019)- 1000% school of each district
Achievement /Impact – There are 4398 panchayats in state out of which Panchayat Mukhiya have declared 2237 panchayats as zero drop out from which total 1828 Panchayats have been declared as Zero drop out panchayat covering 17366 schools by District commissioner through verifying panchayats at own level.
Glimpse of social audit of Zero drop out Panchayat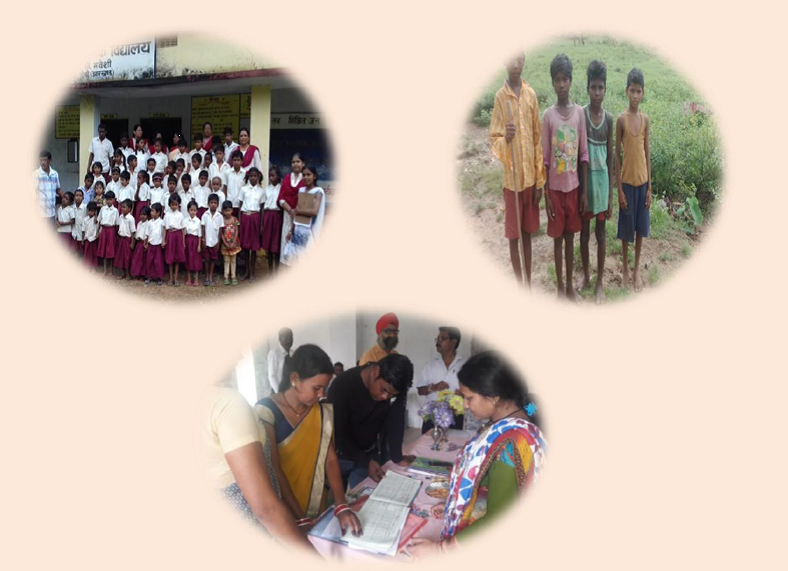 Social Audit of Zero Drop Out Panchayat
State has taken one step ahead in this program and social audit of Zero drop out panchayat has been done through Third party. In this line state has done convergence with the personnel of Jharkhand social audit unit of State livelihood program under Rural Development Department of Jharkhand. Jharkhand Education Project Council has conducted the program of social audit of 10% of total declared zero drops out panchayats. Total 180 panchayats have been audited out of 1828.
Main Findings and Suggestion of social audit of Zero drop out
Total 90 panchayats have been found as ideal Zero drop out Panchayats.
Rest 96 Panchayats has been found with some drop out children.
Social Audit Team got complete support from district office/Block office/School personnel as well as community.
There are not complete drop out children but irregular children have been found which can be drop out in future.
All documents should be maintained regarding zero drop out panchayat.
School has implemented very well PRAYAS programme to identify the children and to bring them back to school.
The certificate of Zero Drop Out issued from Deputy Commissioner should be kept in panchayat office.
Compliance of findings
All listed drop out children have been enrolled through district official and schools through mobilizing children and parents.
Certificate issued from Deputy Commissioner regarding of Zero Drop Out Panchayat has been sent to all concerned panchayat.
The irregular children are listed in schools and being monitored regularly by the members of house created under PRAYAS programme, teachers, Mukhiya as well SMC members
© 2006–2019 C–DAC.All content appearing on the vikaspedia portal is through collaborative effort of vikaspedia and its partners.We encourage you to use and share the content in a respectful and fair manner. Please leave all source links intact and adhere to applicable copyright and intellectual property guidelines and laws.