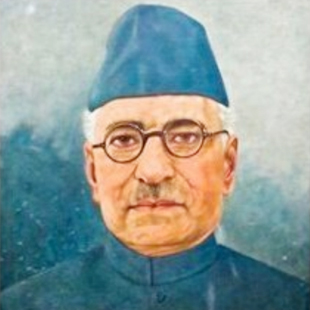 Saifuddin Kitchlew was an Indian independence activist, barrister, politician and later a leader of the peace movement. A member of Indian National Congress, he first became Punjab Provincial Congress Committee (Punjab PCC) head and later the General Secretary of the AICC in 1924.
On finishing his studies at Cambridge, he started a legal practice in Amritsar, hecame in contact with Gandhi. He took part in the Satyagraha (Non-cooperation) movement and soon left his practice to join the Indian independence movement, as well as the All India Khilafat Committee.
Kitchlew was first exposed to Indian nationalism after public outcry over the Rowlatt Acts. Kitchlew was arrested with Gandhi and Dr. Satyapal for leading protests in Punjab against the legislation. To protest the arrest of the trio, a public meeting had gathered at the Jallianwala Bagh, when General Reginald Dyer and his troops fired upon the unarmed, civilian crowd. Hundreds were killed, and hundreds more injured. This act was the worst case of civilian massacre since the Indian Rebellion of 1857 and riots broke out throughout the Punjab.
Kitchlew supported a united Indian nationalism against British colonial rule and opposed the partition of India, holding that a divided India would weaken Muslims, both economically and politically.
Source : Azadi Ka Amrit Mahotsav