Daringbadi
Dotted with pine forests and waterfalls, the hill stations of Phulbani are popular holiday destinations of the state. Daringbadi Nature Camp & Belghar Nature
Camp offer accommodation options for travelers coming to this part of Odisha. Surrounded by beautiful valleys & plateaus and dotted with coffee & pepper gardens the land of one of the most ancient tribes of India "Kutia Kondhas", is a perfect gateway for people who are looking for some time off from the mundane city life.
Daringbadi known as the Kashmir of Odisha, provides an eclectic mix of Cultural tourism, Tribal tourism and Nature tourism. The series of waterfalls punctuating the landscape are a must visit, some of the popular ones are –Daringbadi waterfall, Putudi waterfall, Dadubaba waterfall and Ludu waterfall.Daringbadi is named after Daring Sahib, a British officer who was in charge of the place. Feel the refreshing cool breeze as you trek along the hilly trails of the surreal landscape sprawling through the jungle.
Jagannath Temple
This is Headquarter Town of Kandhamal District. So, regular Bus services are available from different places of the state and to different Tourist Places of the
District. One can journey to These tourist places by Bus or Taxi.
Belghar
Belghar situated about 2555ft above the sea level. Belghar is full of scenic beauty and wild life especially Elephants. It is inhabited by Kutia Kandha tribe, who
follow the age old tradition of food gathering and hut dwelling. They are very friendly and hospitable.
Putudi
Putudi is a place of natural beauty where river Salunki falls from the height of 60ft. forming an enchanting ambience. The roaring sound of the fall with dense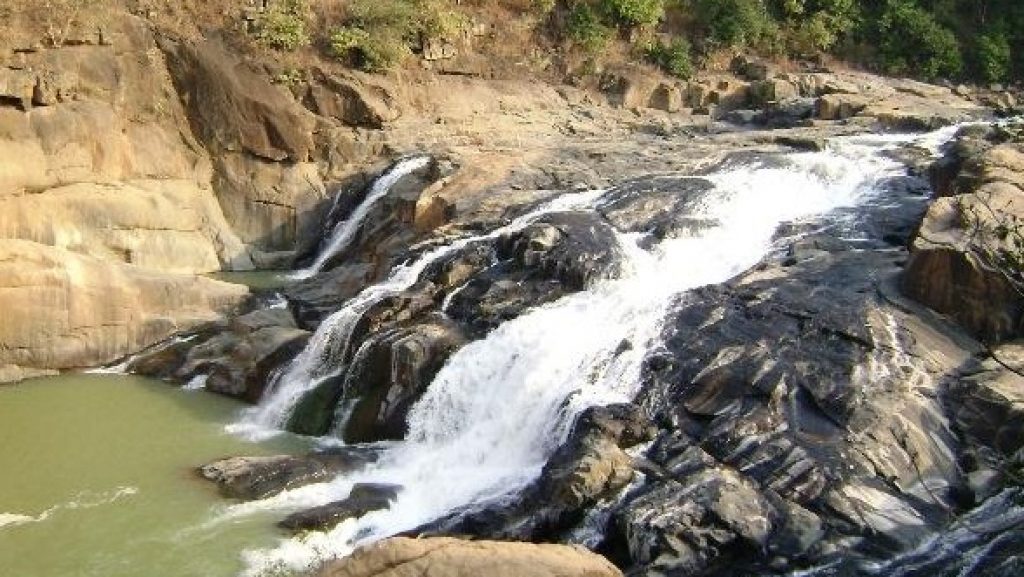 forest all around creates a thrilling sensation. It is 18 kms from Phulbani town.
For more information, click here.