Compost Hub of Malkangiri District
Introduction
To give boost to organic farming and also create additional income source for the farmers ,it was decided to develop a vermi compost Hub in one village.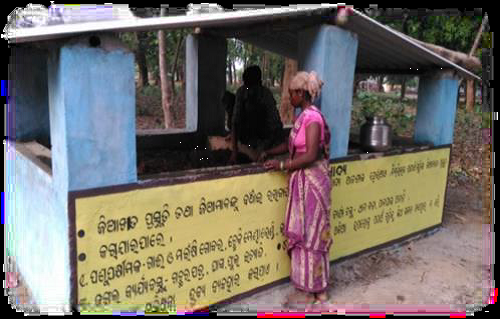 Details of the Project
Around 100 beneficiaries were selected for this Project who would construct one vermi compost pit each. Funding was done under MGNREGS. The Project was taken up by WATERSHED Department and monitored by DRDA .The cost of each vermi compost pit is Rs 32,000/- ( Wage : 4800/- Material : 27200/- )
Impact
Generation of 52 qtl compost per year in 4 cycles.
Income Generation of Rs 60,000/- year per pit
Boost to Organic farming
Reduction in input cost of agriculture
Productive use of cow dung.
Dry Mahula leaves which were burnt earlier are used as input in compost pit.

Source : India Knowledge Hub
Last Modified : 8/27/2021
© C–DAC.All content appearing on the vikaspedia portal is through collaborative effort of vikaspedia and its partners.We encourage you to use and share the content in a respectful and fair manner. Please leave all source links intact and adhere to applicable copyright and intellectual property guidelines and laws.