FAQs on Concierge Service
What is Concierge Service?
Concierge Service would facilitate Rail passengers at major Railway Stations in hiring taxi, porter and coaches.
Where is Concierge Service available?
Click here to check List of Stations currently available for Concierge Service.
What are the rules for Cancellation of Concierge Service?
Cancellation rules of Concierge Service will be applicable as mentioned in Electronic Reservation Slip or can be checked in terms & conditions at the time of booking.
Who can book/avail Concierge Service.?
Any bonafide Railway passenger with confirmed train ticket in selected trains, list of these trains will be available at the time of booking.
Are debit/credit cards accepted for booking of Concierge Service?
All visa/master/maestro debit/credit cards are accepted for booking of Concierge Service.
How is service tax be charged?
The service tax will be charged @12.36% on each service.
What are the other facilities available with Concierge services?
Wheel Chairs and stretcher services etc are available at actual Railway rate depending on availability from Railways.
How to book Concierge/Cab ?
Please visit www.irctctourism.com
Click on "Concierge/Cab"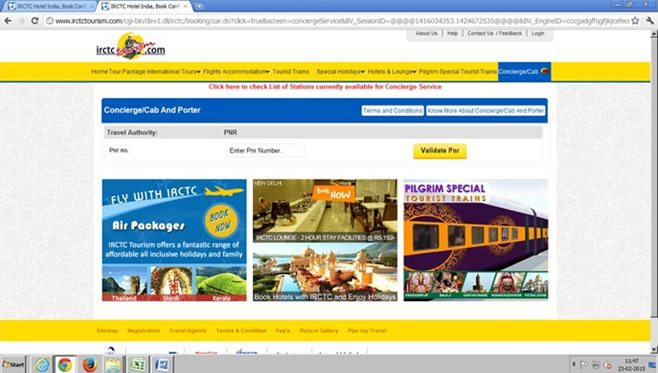 Enter Your PNR No. & Validate
Choose your Service Type ,Route & Proceed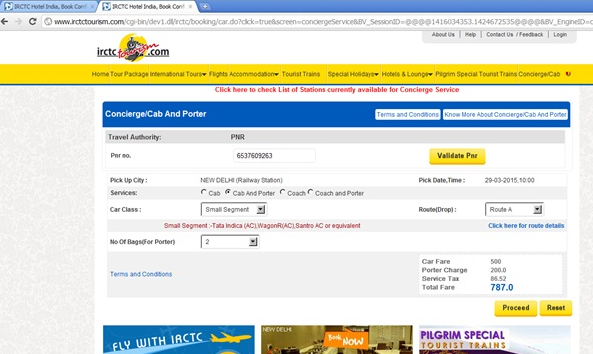 It will redirect you to login page, login with your user name & password registered with IRCTC.If you are not registered user choose "Guest login".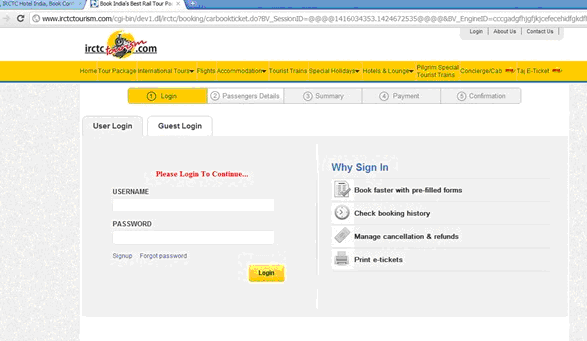 Enter your details & Drop off Address and click on "Book".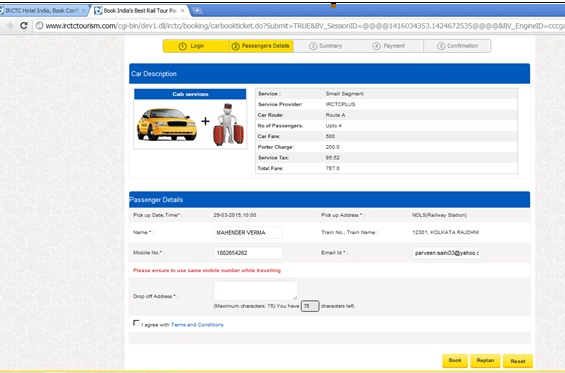 You will get the complete booking details.Click on "Make Payment" for payment.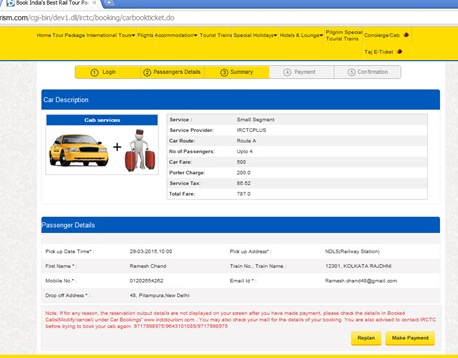 Select you payment option & Make the payment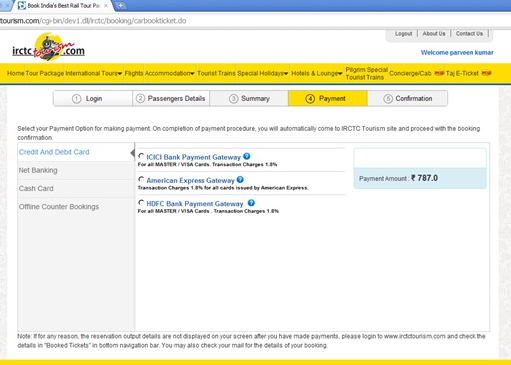 How to cancel Concierge/Cab booking?
Please visit www.irctctourism.com
Login with your user id and password if you have booked with your Registered user account.
If you have booked with guest login then login with your Email id and Mobile no.
After login scroll down the page and select "Booked Ticket" option.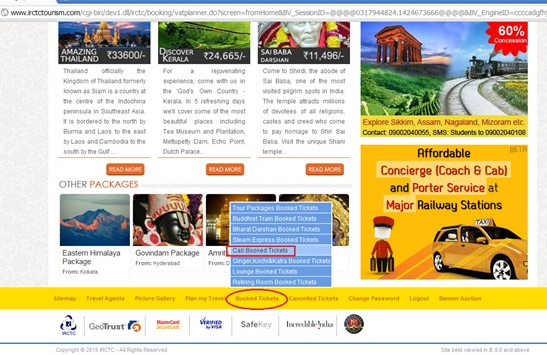 Then select "Cab Booked Tickets".
Select your ticket which is to be cancelled and click on the cancel ticket option.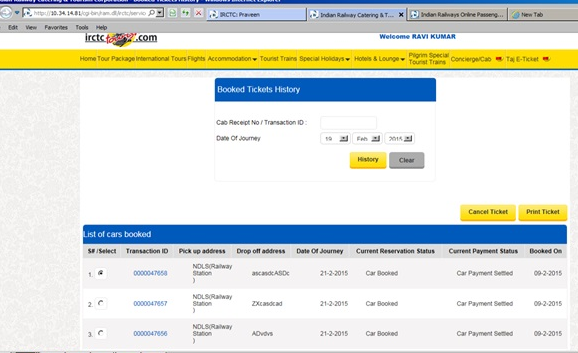 Select for cancel.
It will show complete Cancellation status details.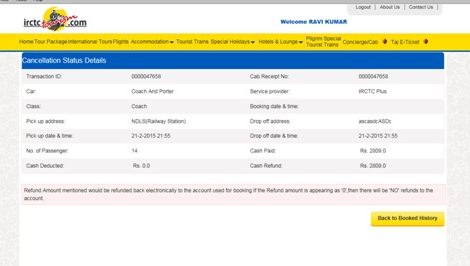 List of Stations Currently available for online Reservation of Concierge Services
Source: IRCTC Tourism