Application Process Flow
CSC SPV will follow established procedures to implement the APY, PMJJY and PMJSY  that is listed below:
Step 1
APY , PMJJY and PMJSY as a service will be listed in the services section of apnacsc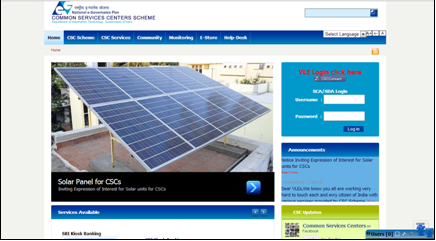 Step 2
Operator Logs in using single sign on into the service portal
Step 3
Service (Jan Suraksha Yojna) shall be selected by VLE / CSC operator from the list of Services
Step 4
VLE/CSC to fill one time registration form , details will be used for Commission payment to VLEs/CSCs .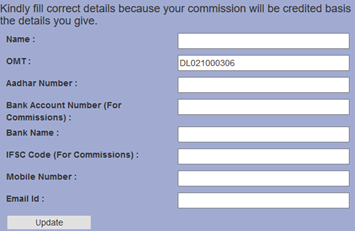 Step 5
Required Scheme registration link shall be selected by VLE/CSC Operator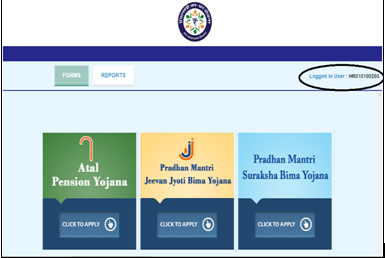 Step 6
VLE have fill the Aadhar Number of the Subscriber and choose the mode of Authentication
Step 7
Directed to the Aadhar authentication page VLE takes consent from Subscriber and Capture his/her finger print on biometric device to proceed.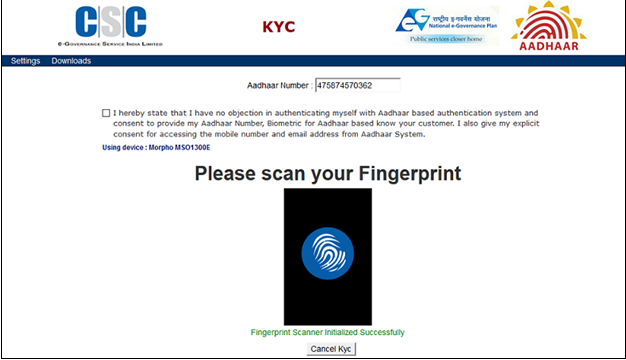 Step 8
Details like Subscriber Name ,DOB, Mobile number, Aadhar number , email id (if provided) will be fetched from UIDAI Server directly and other details like Spouse /Nominee name  marital status etc will be entered by VLE and than the form will be submitted.
Points to note before submitting the form
In case of switch from Swavalamban yojna, PRAN is mandatory.
Subscriber Bank Account, Customer ID (9 digit code) is also mandatory.
In case subscriber is married, only husband /Wife (as the case may be) will be Nominee.
Source : CSC SPV India