Nagarjunkonda, Macherla
Nagarjunakonda is one of the most famous Buddhist sites of Andhra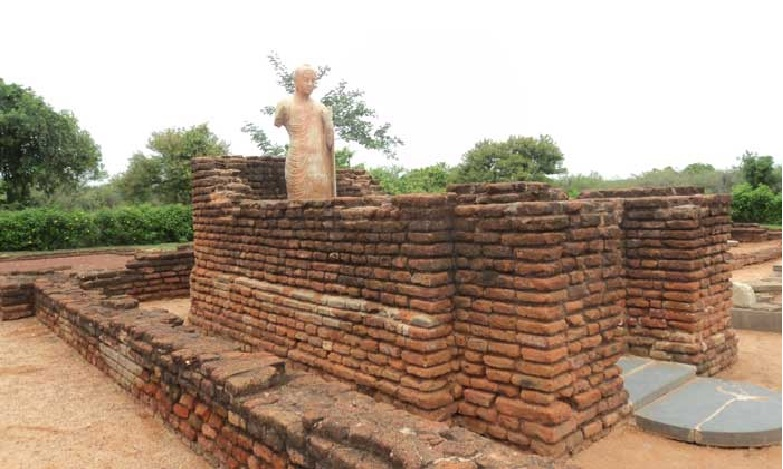 hallowed by its association with the celebrated Acharya Nagarjuna, the founder of the Madhyamika School of Mahayanism and abounds in Buddhist antiquities. Excavations have brought to light a number of stupas, chaityas and monasteries and inscriptions, besides beautiful sculptures belonging to the early centuries of the Christian era. The city which once stood in the valley is called Vijayapuri and it was the capital of the southern line of the Ikshvaku Kings (210-260 A.D) who rose into prominence after the fall of the imperial Satavahanas and under their patronage Buddhism flourished in this part of the country.
All the sculptures and other antiquities found during the excavation are now preserved in the site museum. some of the outstanding structures like Asvamedha Complex,Bathing Ghat, Bodhisiri Chaitya, Chamtasiri Chaitya Griha, Maha Stupa, Megalithic Burial, Swastika Stupa and Simhala Vihara in the Nagarjunakonda Valley was transplanted and reconstructed on the hill-top Nagarjunakonda Island during the years 1954 to year 1960 to avoid total submergence.
Source: Must See Indian Heritage
Last Modified : 7/1/2020
© C–DAC.All content appearing on the vikaspedia portal is through collaborative effort of vikaspedia and its partners.We encourage you to use and share the content in a respectful and fair manner. Please leave all source links intact and adhere to applicable copyright and intellectual property guidelines and laws.