Deeg Palaces
The palaces at Deeg are the excellent example of the Jat architecture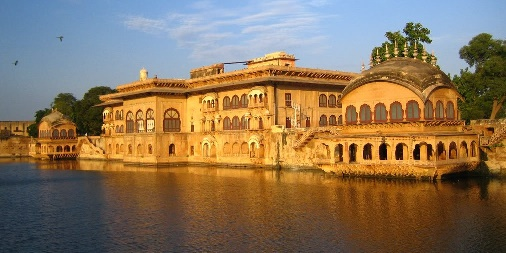 dominated in the area during 16-18th Century AD. Deeg was the capital of Jat Dynasty, where magnificent palaces had been constructed.
Ranthambhore Fort
Ranthambhore had one of the strongest fort of India, which formed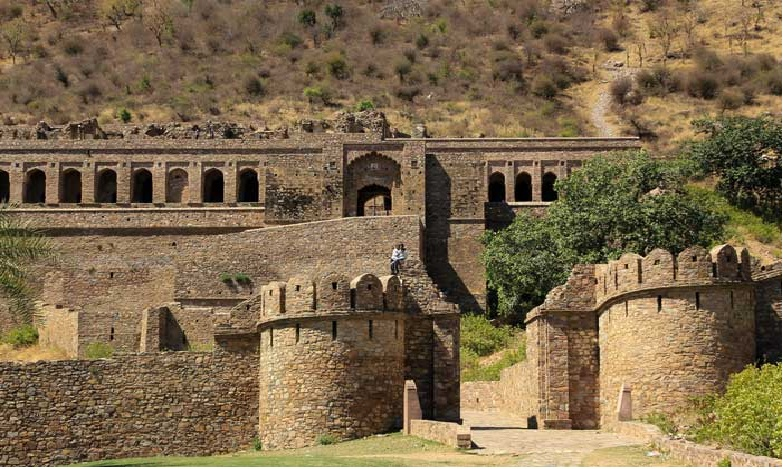 significant part of the Chahamana kingdom of Sakambhari. It is said to have been constructed by Maharaja Jayanta in fifth century A.D. The Yadavas ruled over it till they were expelled by Prithviraja Chauhan in the twelfth century. Subsequently, the fort was occupied by the Muslim rulers of Delhi. Hammir Deo was the most powerful ruler of Ranthambhore. He patronized art and literature. The fort is well protected by a massive fortification wall provided with stepped and Z-shaped gateway with two strong and massive doors. Inside the fort, the Hammir Badi Kachahari, Chhoti Kachahari, Battis Khambha Chhatri, Hamir Palace and Rani Palace, with later additions and in dilapidated condition, are important secular structures. Among temples, the Ganesa temple is important besides a few Jaina temples.
Source: Must See Indian Heritage
© 2006–2019 C–DAC.All content appearing on the vikaspedia portal is through collaborative effort of vikaspedia and its partners.We encourage you to use and share the content in a respectful and fair manner. Please leave all source links intact and adhere to applicable copyright and intellectual property guidelines and laws.