Sun Temple, Katarmal
Located on a lofty hill the temple is an imposing structure locally known as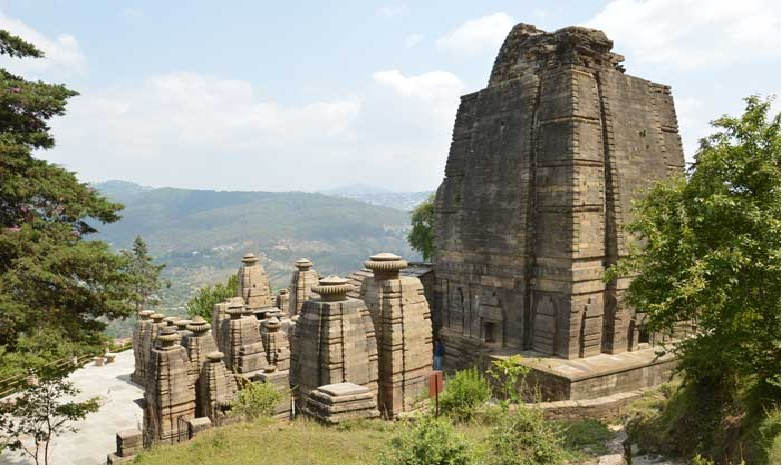 "Bara Aditya" or the great Sun God. The main temple is surrounded by a paved enclosure. There are 44 subsidiary shrines around the main temple. The main shrine-facing east consists of a garbhagriha and a mandapa. The sanctum has a curvilinear elevation while the mandapa is covered with a gabled roof and apparently is a later addition. The sanctum is tri-ratha on plan though the projections are not pronounced. Stylistically, the temple can be dated to circa A.D. twelfth - thirteenth century.
Baijnath Group of Temples
Baijnath identified as ancient Karttikayapura often is believe to be the
seat the Katyuries, earliest ruling dynasty of central Himalayan region who had shifted their capital from Joshimath (District Chamoli) to this place sometimes in 8th Century AD.The main temple known as Baijnath is dedicated to Siva. Panchratha on plan, the temple consist of sanctum with projected portico.
Jageshwar Group of Temples
Jageshwar is considered as one of the ancient route of Kailash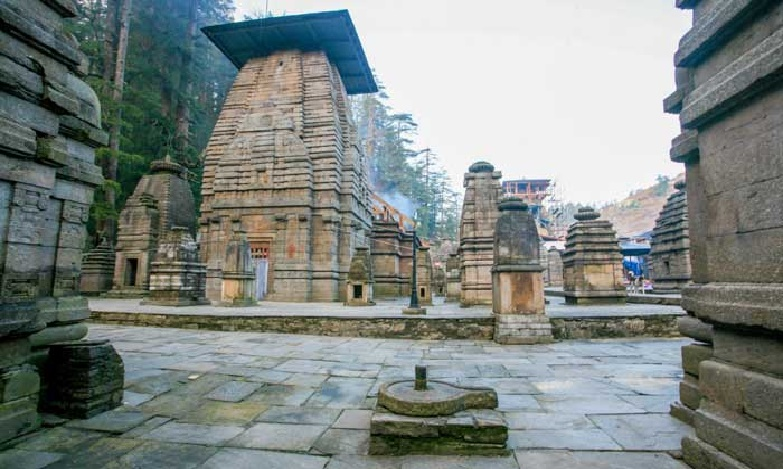 Mansarovar Yatra. Inscriptions testify to the presence of shrines here in the eighth century and these were, in all probability not the first erected at this spot. The temples located in Jageshwar are seems to be the earliest temples in the Kumaun region. The main temple which gives name of the site is located in the east of the enclosure and is a shikhara style of temple.
Source: Must See Indian Heritage
© 2006–2019 C–DAC.All content appearing on the vikaspedia portal is through collaborative effort of vikaspedia and its partners.We encourage you to use and share the content in a respectful and fair manner. Please leave all source links intact and adhere to applicable copyright and intellectual property guidelines and laws.