The International Literacy Day is celebrated on 8th September every year throughout the world. On this day, in the year 1965 the World Congress of Ministers of Education met in Tehran for the first time to discuss the programme of education at the international level. The UNESCO in its 14th Session in November, 1966, declared 8th September as the International Literacy Day. Since then, ILD is celebrated on 8th September every year by most of the member countries.
Objectives
The key aspect of the observance of ILD is to mobilize public opinion in favour of struggle against illiteracy. ILD is a forum to disseminate information on literacy and raise the public awareness and the significance of literacy for individual and national development. It is an occasion to mark achievements and reflect on ways to counter remaining challenges for the promotion of literacy as an integral part of lifelong learning within and beyond the 2030 Education Agenda.
International Literacy Day (ILD) 2023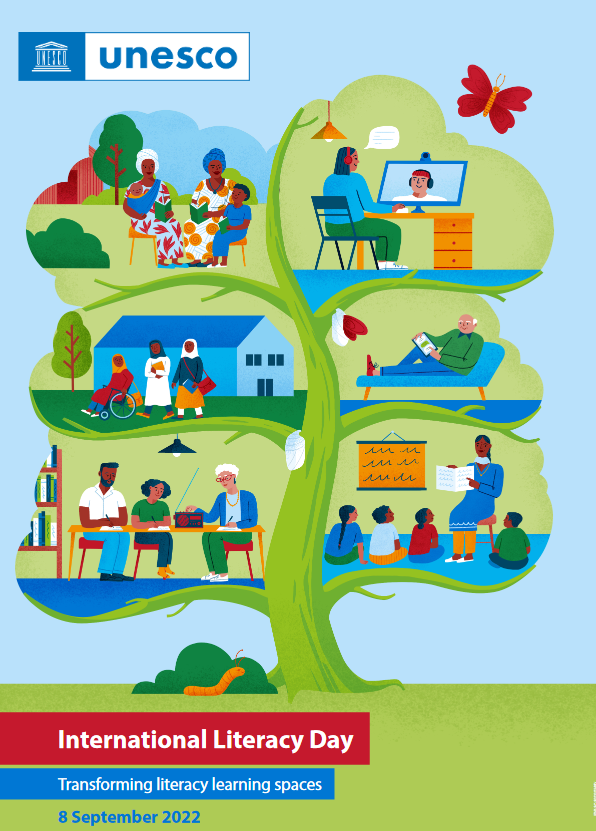 The overarching theme of ILD 2023 is "Promoting literacy for a world in transition: Building the foundation for sustainable and peaceful societies".
Rapidly changing global context took a new meaning over the past years, hampering the literacy progress and widening inequalities across world regions, countries, and populations. In low- and middle-income countries, the share of 10-year-old children who could not read and understand a simple text with comprehension has increased from 57 per cent in 2019 to an estimated 70 per cent in 2022.
This year marks the mid-point towards the 2030 Global Agenda for Sustainable Development and the 17 Sustainable Development Goals (SDGs) to which the international community committed eight years ago. By resolving to achieve this agenda, countries and partners envisioned a future world that is peaceful, just, inclusive, and free from poverty, hunger, and inequalities.
ILD2023 will be an opportunity to join efforts to accelerate progress towards the achievement of the Sustainable Development Goal 4 (SDG4) on education and lifelong learning and to reflect on the role of literacy in building more inclusive, peaceful, just, and sustainable societies. In doing so, it will embrace the reciprocal relations between literacy and other areas of development: Literacy is central to the creation of such societies, while progress in other areas of development contributes to generating interest and motivation of people to acquire, use, and further develop their literacy and numeracy skills.
This year's International Literacy Day will be an opportunity to rethink the fundamental importance of literacy learning spaces to build resilience and ensure quality, equitable, and inclusive education for all.
Source : UNESCO
Related resources