The Government of NCT of Delhi has established Schools of Specialized Excellence in order to cater to students who have a demonstrated interest and aptitude in specific domains. These schools seek to discover, foster, and nurture student ability, thereby enabling them to realise their full potential.
Features of SoSEs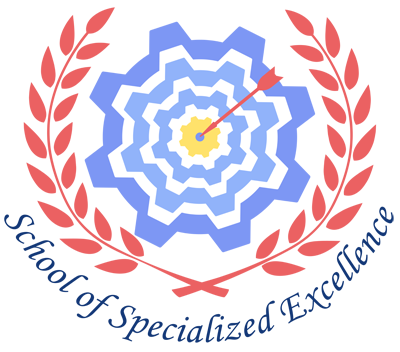 Schools of Specialized Excellence are choice-based schools for grades 9 to 12 that allow students to specialize in their chosen fields of study. They feature world class infrastructure and faculties to transact new-age curriculum and assessment in the specialized domains. Partnership with expert organizations of global repute is being secured to ensure a high quality specialized education in SoSEs. Students will have the opportunity for experiential learning through projects, field visits, internships, etc in their field of interest. This will nurture students for all round development and at the same time set them up for success in their chosen area of specialization.
Schools of Specialized Excellence are affiliated to the Delhi Board of School Education (DBSE) and are designed as per the philosophy of DBSE that centres around moving away from rote memorisation through integrating assessment into the everyday practice of teaching-learning, and using assessments for learning rather than restricting them to only be assessments of learning. DBSE is collaborating with the International Baccalaureate (IB), a Global community of educationists, who have engaged with 5500 schools across 159 countries.
Students from Schools of Specialized Excellence seek to serve as examples of how a stimulating environment and the provision of specialized training and facilities, paired with deep interest and commitment, can take children to great heights in various fields, irrespective of their background.
Current status
Domains of Specialisations
There are four domains of specialisations.
Science, Technology, Engineering, and Mathematics (STEM)
Humanities
Performing and Visual Arts; and
High-End 21st Century Skills
Within the next two years, about 100 Schools of Specialized Excellence will be established in Delhi- each zone to have all schools of all four domains. In the first year, i.e in the academic session 2021-22, twenty schools of Specialized Excellence have been launched. Of these, 8 for Science, Technology, Engineering, and Mathematics (STEM); 5 in Humanities; 2 in Performing and Visual Arts; and 5 in High-End 21st Century Skills.
Eligibility criteria for Admission
To view the eligibility criteria under each of the specialised domains, click here.
For admission to SOSEs, click here.