Indian Institute of Space Science and Technology (IIST), situated at Thiruvananthapuram is a Deemed to be University under Section 3 of the UGC Act 1956. IIST functions as an autonomous body under the Department of Space (DoS), Government of India.
About IIST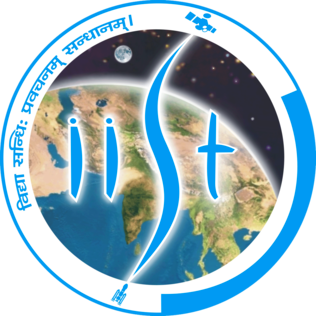 IIST was conceived with a vision to nurture exceptional manpower for the Indian Space Research Organization (ISRO), one of the world's leading scientific organizations engaged in space research and space applications. The institute is the first of its kind in the country to offer high-quality education at the undergraduate, graduate, doctoral and post-doctoral levels on areas with a special focus on space sciences, space technology and space applications. Equipped with excellent infrastructure and about 100 highly qualified faculty members, IIST has, within a decade of its inception, risen to great heights.
Vision and Mission
Vision
To be a world class educational and research institution contributing significantly to the Space endeavours.
Mission
Create a unique learning environment enriched by the challenges of the Space Programme
Nurture the spirit of innovation and creativity
Establish Centres of Excellence in niche areas
Provide ethical and value based education
Promote activities to address societal needs
Network with national and international institutions of repute
Departments
Academics
Undergraduate Degree Programmes
4-Year B.Tech. Programmes
B.Tech. Electronics & Communication Engineering (Avionics)
B.Tech. Aerospace Engineering
5-Year Dual Degree Programmes
The Dual Degree Programme is a 5-year (10 Semesters) Programme. On successful completion, the students are awarded a B.Tech. degree in Engineering Physics and a Master of Science/ M.Tech. degree in one of the following four postgraduate streams:
M.Sc. Astronomy and Astrophysics
M.Sc. Solid State Physics
M.Tech. Earth System Science
M.Tech. Optical Engineering
JEE (Advanced) Examination
IIST Admission Rank List will be prepared based on the aggregate marks scored in JEE (Advanced) Examination subject to satisfying the prescribed minimum marks.
DoS Financial Assistance
DoS offers performance (Semester Grade Point Average–SGPA) based financial assistance to all Undergraduate and Dual Degree students. It is mandatory for the students to avail this financial assistance. On successful completion of degree, students have an opportunity to be absorbed into the prestigious centres of ISRO subject to vacancies available and fulfilment of academic criteria. This gives them a golden opportunity to be involved in ISRO's missions and contribute significantly towards India's Space Programme. This is ensured through the execution of a surety bond during the time of admission to IIST.
Postgraduate Programmes
Postgraduate degrees M.Tech. and Master of Science degrees are awarded by IIST. B.E./B.Tech./Master of Science or equivalent degree students with minimum prescribed marks are eligible to apply. A valid score in any one of the following examinations in the relevant area, as the case may be, is essential.
Graduate Aptitude Test in Engineering (GATE)
Joint Entrance Screening Test (JEST)
UGC National Eligibility Test (UGC NET)
CSIR National Eligibility Test (CSIR NET)
Research Programmes
Indian Institute of Space Science and Technology envisions the integration of Space Technology and Space Science educational programs with basic and applied research for meeting the national R&D requirements of science and technology in general and of the Indian Space Programme in particular. The institute provides a vibrant research atmosphere and offers doctoral and postdoctoral programmes.
IIST Summer Internship Programme
IIST offers Summer Internship opportunities for students. Students from all over India, and from abroad, have availed of these opportunities. Only those who are pursuing a recognized programme of study are admitted as interns. Interns gain by working with IIST faculty and other IIST researchers, and by using the research facilities in IIST. Interns are selected from bonafide students who apply against announced topics. Selection is based on academic proficiency, and also backgrounds relevant for each topic, as indicated by projects undertaken and courses done. Selection may also involve telephonic interviews and inputs from the applicant's teachers.
Advanced Space Technology Development Cell (ASTDC)
Advanced Space Technology Development Cell (ASTDC) was created in September 2015 as a new technology cell in IIST to develop advanced technologies required by the various centres in ISRO for their current and future projects. In addition, ASTDC is also responsible for interacting with Indian and foreign universities for the design and development of experimental payloads and nanosatellites.
Centres of Excellence
Related Links
Source: Indian Institute of Space Science and Technology (IIST), Thiruvananthapuram