World Breastfeeding Week is celebrated every year from 1 to 7 August to encourage breastfeeding and improve the health of babies around the world. It commemorates the Innocenti Declaration signed in August 1990 by government policymakers, WHO, UNICEF and other organizations to protect, promote and support breastfeeding.
Breastfeeding is the best way to provide infants with the nutrients they need. WHO recommends exclusive breastfeeding starting within one hour after birth until a baby is 6 months old. Nutritious complementary foods should then be added while continuing to breastfeed for up to 2 years or beyond.
World Breastfeeding Week 2021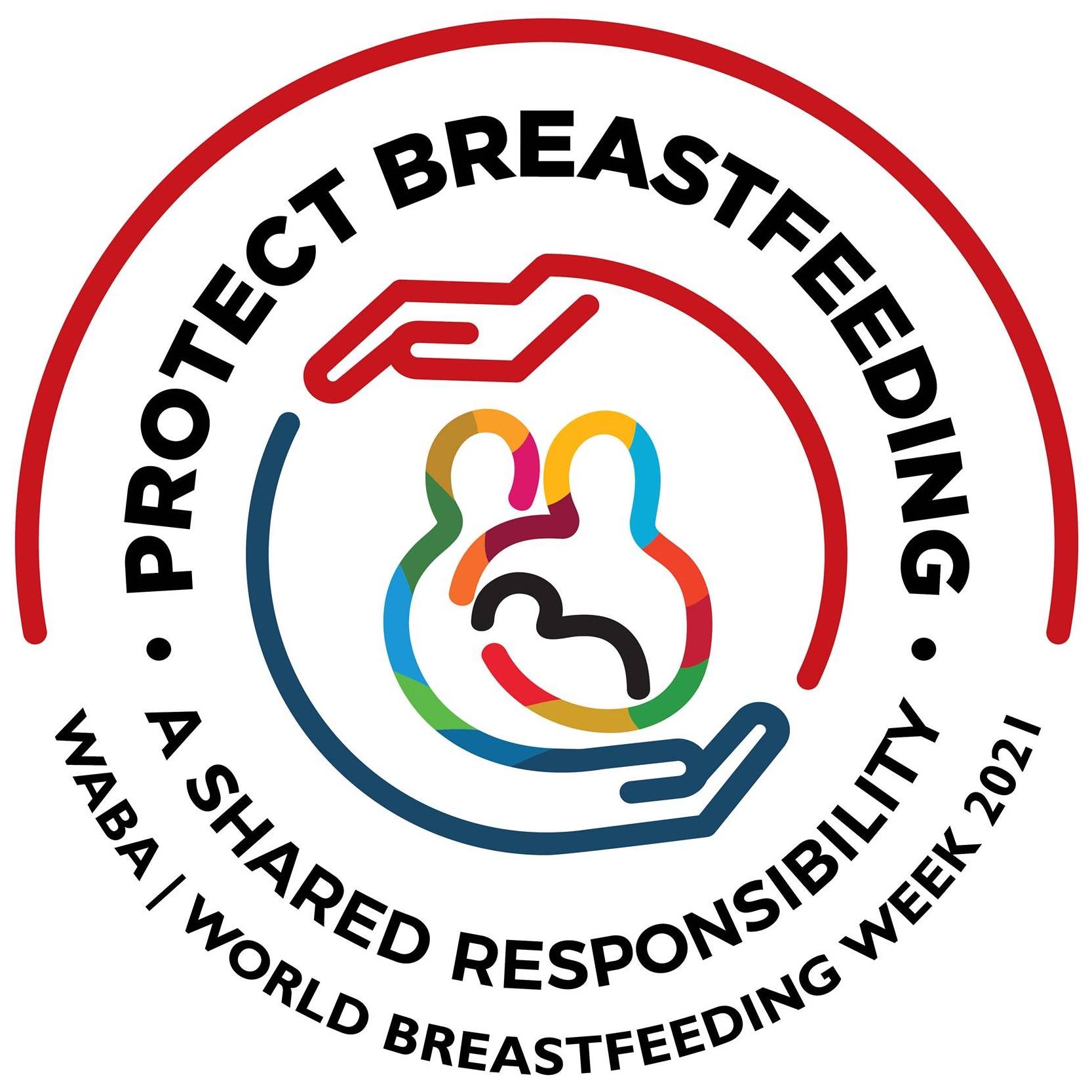 This year, the theme is "Protect breastfeeding - a shared responsibility". The year's campaign will focus on how breastfeeding contributes to the survival, health and wellbeing of all, and the imperative to protect breastfeeding worldwide.
Although support at the individual level is very important, breastfeeding must be considered a public health issue that requires investment at all levels. The concept of 'building back better' after the COVID 19 pandemic will provide an opportunity to create a warm chain of support for breastfeeding that includes health systems, workplaces and communities at all levels of society. A warm chain of support will help build an enabling environment for breastfeeding and protect against industry influence. It is time to inform, anchor, engage and galvanise action to protect breastfeeding at all levels.
WHO and UNICEF Recommendation for Optimal Infant and Young Child Feeding (IYCF) Practices
Early initiation of breastfeeding within one hour of birth
Exclusive breastfeeding for the first six months of life
Continued breastfeeding up to two years of age or beyond, with the introduction of nutritionally adequate and safe complementary (solid) foods at six months
Objectives of WABA World Breastfeeding Week 2021
INFORM - people about the importance of protecting breastfeeding ​
ANCHOR - breastfeeding support as a vital public health responsibility​
ENGAGE - with individuals and organisations for greater impact
GALVANISE - action on protecting breastfeeding to improve public health​
Source: WABA World breastfeeding Week website
Related resources