Background
The Weaving of Pashmina is an age old Traditional Heritage of producing Kani and Jamavar Shawls is of Historical importance. Srinagar (Kashmir) has been world famous since period of the great Saint Shah Hamdani and subsequent. Royal Mughal period onwards, till date for delicate, intricate and traditional patterns woven in Shawls known by name as Pashmina Kani Shawl and Stoles.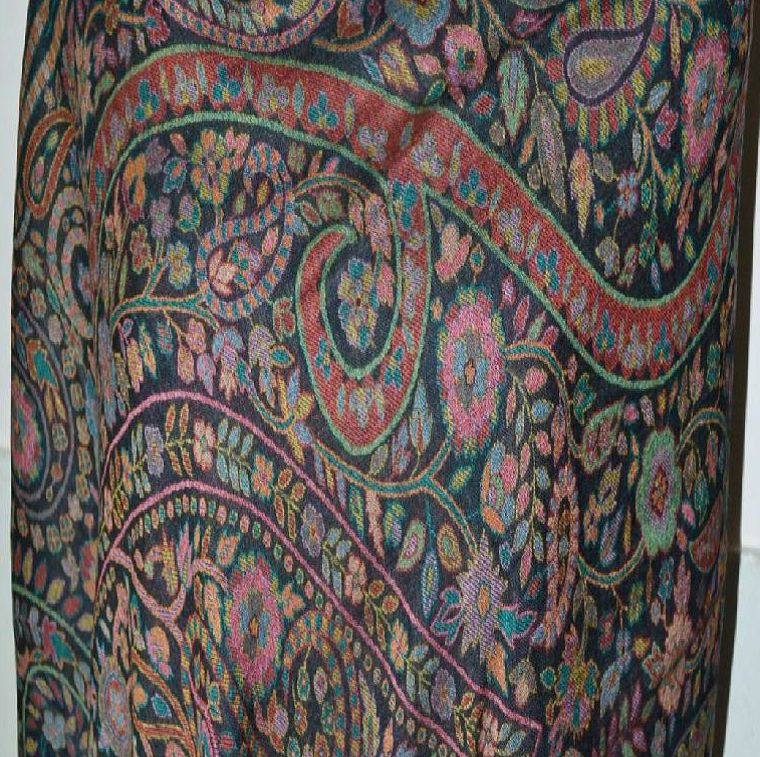 Material Used
The most valued shawls are composed of threads of delicate Pashmina wool from the underbelly of the wild Tibetan and Laddakh mountain goats(Capra Hiracus).The fibres got from the goat has a special luster due to its long, fine fibres, which are as thin as 12 microns. The growth of the fine, warm Pashmina is an adaptive response to the harshly windswept terrain and winter temperatures falling to -30 degrees in the winter.
Technique Applied
In Kani weaving the design is formed by the manipulation of small wooden sticks called 'Tojis' which interlock their respective colored threads as they complete each weft of the shawl.The weaving method practiced for weaving "KANI" shawls is unique and very interesting even though the methodis more or less similar to the weaving of 'PATANI' or 'JAMDANI'.
How to distinguish genuine Kani Pashmina Shawl
Design appears very prominently on the shawl because of hand spun weave.
It's very soft and light weight fabric.
In a single Kani shawl around 30 colours are used while in Jacquard made shawls used only 3-4 colours.
Kani Shawls are very smooth in touch and feels luxurious against skin.
There is no rough or unfinished like appearance.
Source : India Handloom Brand
© 2006–2019 C–DAC.All content appearing on the vikaspedia portal is through collaborative effort of vikaspedia and its partners.We encourage you to use and share the content in a respectful and fair manner. Please leave all source links intact and adhere to applicable copyright and intellectual property guidelines and laws.