India is said to be a land of festivals and women of India love to adorn jewellery for all occasions even if it may be a simple and inexpensive one. Jewellery being in demand all round the year, the women of Kesarapalli village were mobilised and trained to make handmade jewellery to enhance their livelihood avenues and improve their economic and social conditions.
Activity
Handmade Jewellery Unit by SHG members of Kesarapalli village, Gannavaram Mandal in Krishna district of Andhra Pradesh.
Nature of intervention
42 women were trained by Meenakshi Arts and Crafts Welfare Society on handmade jewellery for 21 days under MEDP of NABARD involving a grant assistance of Rs.0.50 lakh.
The training imparted hands-on skill to the beneficiaries to make silk thread and lac bangles, fancy necklaces made of metal charms, beads and stones, jhumkas and hair pins. The beneficiaries were also trained on sourcing of raw materials, jewellery designs, costing and marketing aspects of handmade jewellery. The raw materials required for handmade jewellery is sourced locally from Vijaywada. The Welfare Society arranges exhibitions organised by DRDA, NABARD and other organisation for selling the handmade jewellery. The NGO has also made arrangements with local shops and outlets for selling their product.
20 beneficiaries of the training programme were sanctioned Rs.0.50 lakh each by Andhra bank and Saptagiri Grameen bank to make handmade jewellery items at home.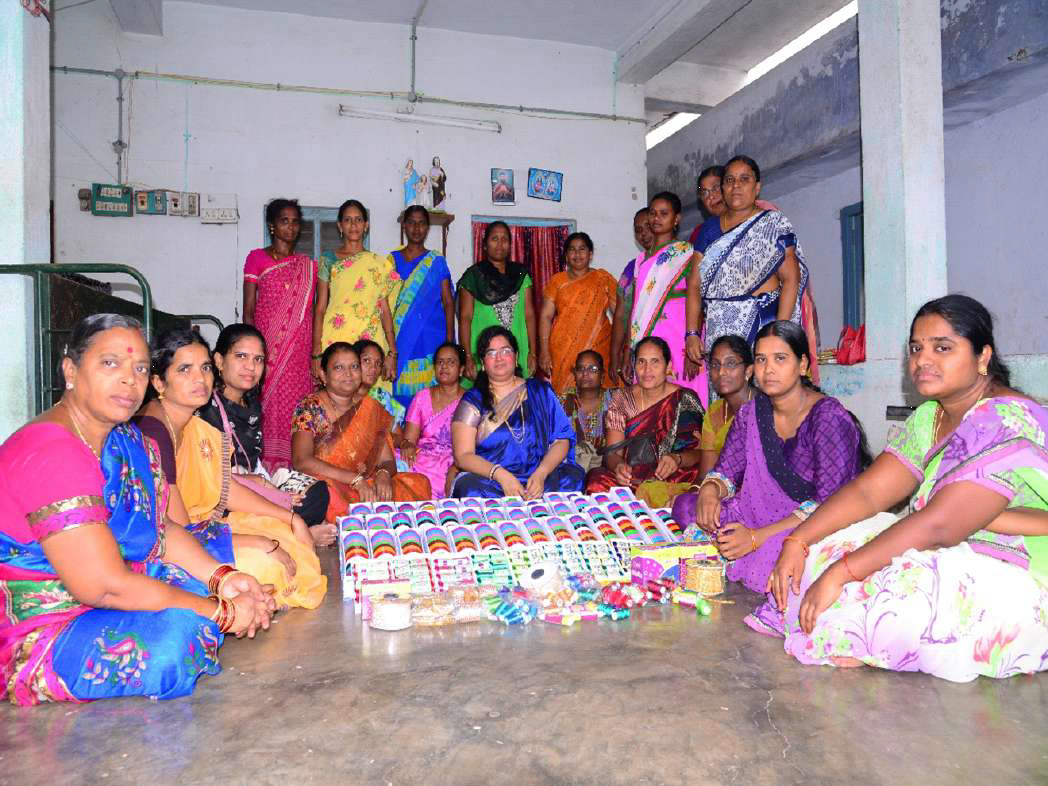 The impact
Income - Rs.25,000/- per month for the unit.
Post training, 30 beneficiaries have been absorbed in handmade jewellery making activity. 20 beneficiaries are fully engaged in jewellery making and 10 are taking care of the marketing of the products. During peak demand period all 30 beneficiaries are fully employed. Handmade jewellery has a great demand and there is potential to provide steady employment and income generation to the women in the comfort of their homes. Beneficiaries have reported that the activity has improved their status within the family and society and they now have a say in decision making in household matters.
Critical determinants
Product having good demand
Handholding by the agency
Marketing strategy such as tie-up with government showrooms, participation in national level trade fairs and resorting to online marketing for wider outreach
Source : Creating Livelihoods, Changing Lives