Benoy Kumar Sarkar
Benoy Kumar Sarkar (1887–1949) was an Indian social scientist, professor, and nationalist. He founded several institutes in Calcutta, including the Bengali Institute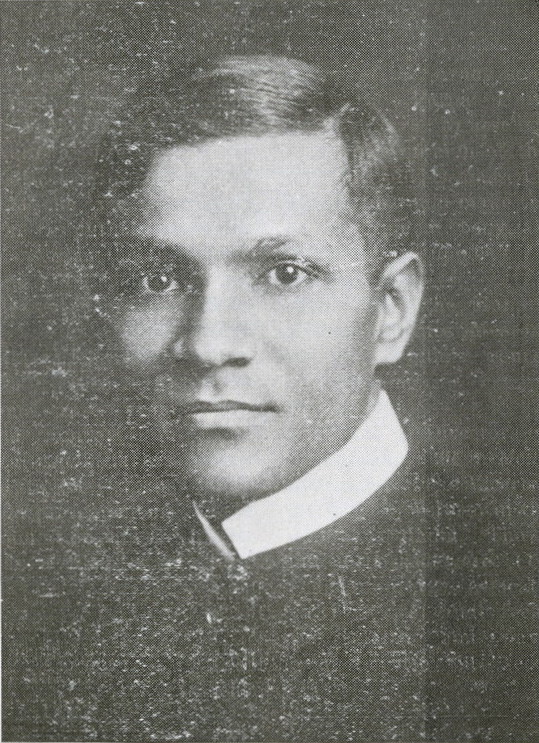 of Sociology, Bengali Asia Academy, Bengali Dante Society, and Bengali Institute of American Culture. Sarkar entered the University of Calcutta at the age of 13 after standing first at the entrance examination,while he graduated in 1905, at 18, with dual degrees in english and history. The following year he received his master's degree. In 1925 Sarkar started as a lecturer at the Department of Economics of University of Calcutta. Sarkar wrote in five languages, his native Bengali, English, German, French and Italian,publishing a large volume of work on a variety of topics, including 53 books and booklets in English alone, his written production amounting in all to some 30 000 pages. A complete list of his publications is contained in Bandyopadhyay's book The Political Ideas of Benoy Kumar Sarkar.
Subhamita Banerjee
Subhamita Banerjee is a Bengali singer from Malda, India, who specializes in modern songs, Ghazals. She has many Bengali albums to her credit and is one of
the well known singers in the Bengali music industry.Banerjee was born in a Bengali musical family. Her father, Shri Joshoda Dulal Das, a classical vocalist, was her first Guru who gave her the basic training in music. She also took training from gurus including Pandit Ulhas Kashalkar of Jaipur Gwalior Gharana, Aniruddha Bhattacharya of Kirana Gharana and Vidushi Purnima Chowdhury of Benares Gharana and also trained in different classical styles of Purab Ang Thumri, Dadra, Chaiti, Kajri traditions. Subhamita completed her graduation with Honors in English from Kolkata University and Masters in English from Rabindra Bharati University in the 1998.
Subhash Bhowmick
Subhash Bhowmick, born at West Bengal is a retired Indian football international player and club level coach and manager.During his playing career, he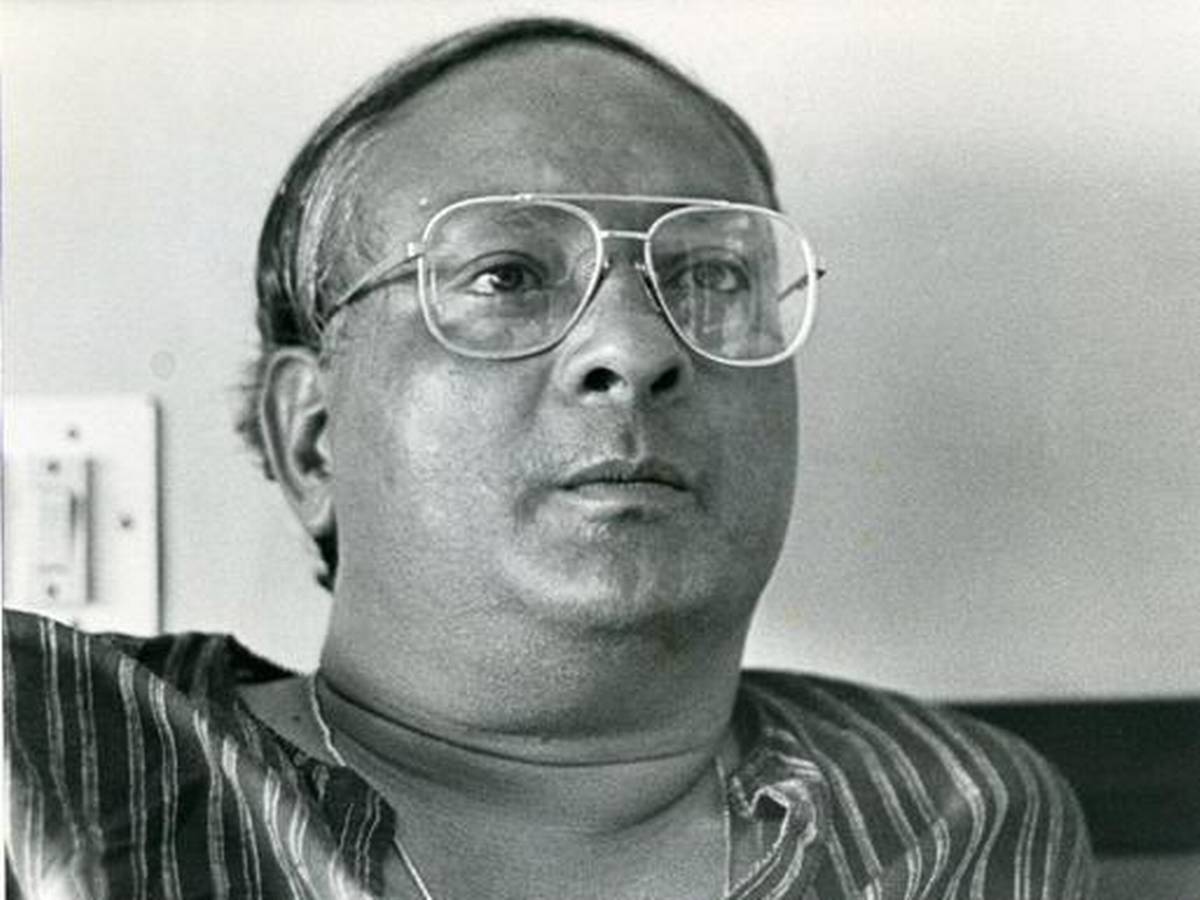 represented the "Big Two" of Kolkata football East Bengal and Mohun Bagan. He also represented India in various international tournaments from 1970. Bhowmick represented India in various tournaments. He was a member of the Indian football team that won the Bronze medal in the Asian Games in 1970. He also represented India in the Merdeka Cup and Pesta Sukan Tournament. Subhash Bhowmick has been very successful as a coach for the East Bengal Club. He had a forgettable first stint with the same club during the 1999-2000 season. During his second stint as coach, the club won a multitude of trophies including back to back NFL titles in 2002-03 and 2003–04, apart from Kolkata Football League, Durand Cup and IFA Shield victories. East Bengal also won the LG ASEAN Club Cup in 2003 under his managership.
Shibram Chakraborty
Shibram Chakraborty (1903-1980) was a popular Bengali writer, humorist and revolutionary who is best known for his humorous stories. His best known short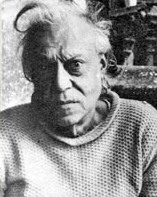 stories and novels are renowned for their unique use of pun, alliteration, play of words and ironic humour.He was a prolific author who also wrote poems, plays, non-fiction and novels for mature audiences in his long career.Chakrabarty was born into the well-known Chanchal Rajbari (royal house of Chanchal) family, although his ancestral home was in Malda. His initial foray into literature was as a poet. His first book of poems was called Manush (Man). He worked as a feature writer in daily newspapers and magazines such as Basumati (বসুমতী), Ananda Bazar Patrika (আনন্দবাজার পত্রিকা) and Desh (magazine) [দেশ]. These were tinged with humour and got him noticed in the public eye. Subsequently, he started writing stories and novels.During his 60-year career he authored more than 150 books.
Bidhushekhar Shastri
Bidhushekhar Shastri (1878–1957) was a Bengali Sanskrit scholar, editor and linguist. Shastri was born at Harishchandrapur, Maldah in British India. He studied at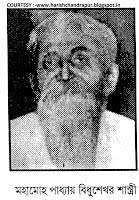 a Tol, after receiving Kavyatirtha degree he went to Benaras for higher studies. Shastri became expert in Sanskrit language and wrote prose and poetry. He received the title Shastri from Benaras after completion of study. Initially he worked in Metropolitan Bohubazar Branch School in Kolkata,In 1905, he started his career as a Sanskrit professor in Brahmacharya Vidyalay at Santiniketan,became the principal of Vidya Bhawan, founded by Rabindranath. Then Shastri joined in the Calcutta University as Asutosh Professor. He had knowledge about Vedic literature, French, German, Tibetan and Chinese languages.Shastri worked for recovering lost Sanskrit texts from Tibetan translations as well as tried to revive old Sanskrit Tols to make them relevant in contemporary society. He edited 17 books in Bengali and English on a number of subjects like Logic, Philosophy, Pali, History of Buddhism etc. Shastri received D.Litt from the Calcutta University and Deshikottama from the Visva Bharati University. In 1936 he was awarded with the title of Mahamahopadhyaya by the Government of India.