Humayun's Tomb
Humayun died in 1556, and his widow Hamida Banu Begam, also known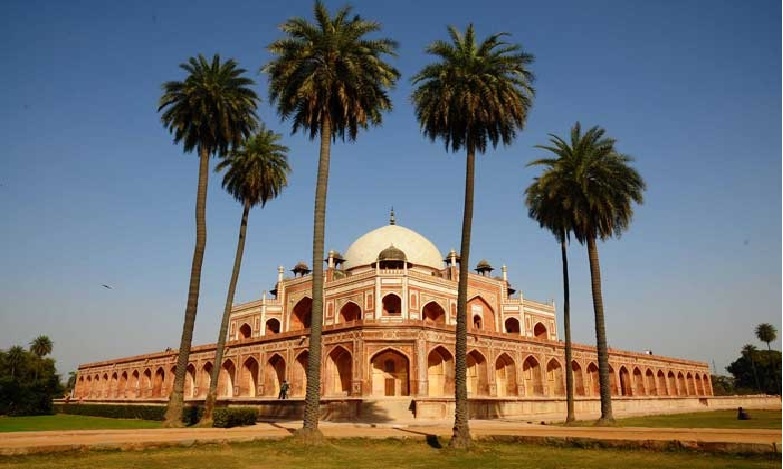 as Haji Begam, commenced the construction of his tomb in 1569, fourteen years after his death. It is the first distinct example of proper Mughal style, which was inspired by Persian architecture.
It is well known that Humayun picked up the principles of Persian architecture during his exile, and he himself is likely to have planned the tomb, although there is no record to that effect. The tomb was constructed at a cost of 15 lakh rupees (1.5 million). Mirak Mirza Ghiyath, a Persian, was the architect employed by Haji Begam for this tomb.
Qutub Minar
Qutub-Minar in red and buff standstone is the highest tower in India. It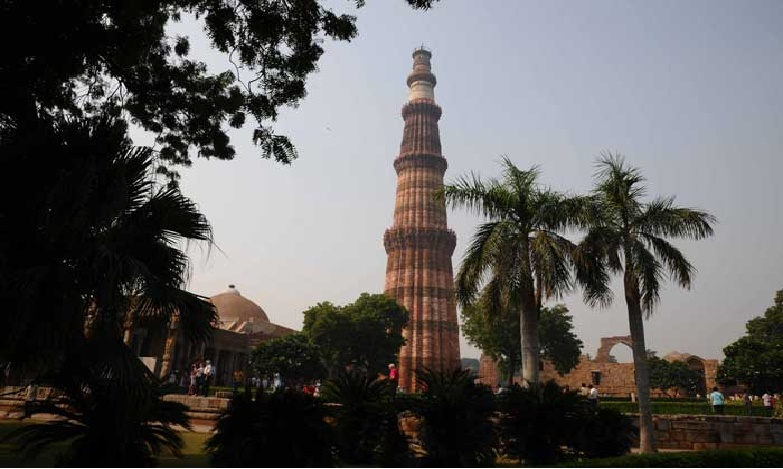 has a diameter of 14.32 m at the base and about 2.75 m on the top with a height of 72.5 m. Qutbu'd-Din Aibak laid the foundation of Minar in AD 1199 for the use of the mu'azzin (crier) to give calls for prayer and raised the first storey, to which were added three more storeys by his successor and son-in-law, Shamsu'd-Din Iltutmish (AD 1211-36).
All the storeys are surrounded by a projected balcony encircling the minar and supported by stone brackets, which are decorated with honey-comb design, more conspicuously in the first storey.
Red Fort
In 1638 Shahjahan transferred his capital from Agra to Delhi and laid
the foundations of Shahjahanabad, the seventh city of Delhi. It is enclosed by a rubble stone wall, with bastions, gates and wickets at intervals. Of its fourteen gates, the important ones are the Mori, Lahori, Ajmeri, Turkman, Kashmiri and Delhi gates, some of which have already been demolished. His famous citadel, the Lal-Qila, or the Red Fort, lying at the town's northern end on the right bank or the Yamuna and south of Salimgarh, was begun in 1639 and completed after nine years.
The Red Fort is different from the Agra fort and is better planned, because at its back lies the experience gained by Shahjahan at Agra, and because it was the work of one hand. It is an irregular octagon, with two long sides on the east and west, and with two main gates, one on the west and the other on the south, called Lahori and Delhi gates respectively. While the walls, gates and a few other structures in the fort are constructed of red sandstone, marble has been largely used in the palaces.
Source: Must See Indian Heritage