Celiac disease is a permanent autoimmune disorder where gluten intake results in damage to the intestinal lining. Villi – the finger like projections in the small intestine – responsible for absorption of nutrients get damaged resulting in nutritional deficiencies and many disease conditions.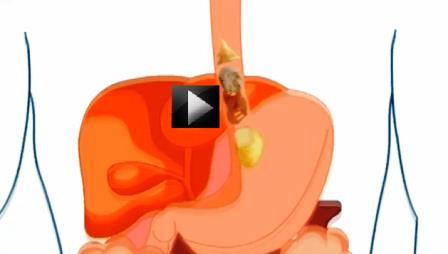 ×
Watch this short film by Celiac India depicting the damage that occurs in celiac disease.
Prevalence in India
The prevalence rate of celiac disease (including in India) is understood to be 1% globally with some variations across countries. Originally considered to be an Irish/European or Western disease, cases have been reported now from all parts of the world, Japan and South-East Asia being the only probable exceptions.
In India, celiac disease is suspected to be more prevalent in the North Indian population where wheat is primarily grown and forms the staple cereal. These states would include Punjab, Haryana, Delhi, Uttar Pradesh, Maharashtra, Rajasthan, Bihar, Uttaranchal, Madhya Pradesh and Gujarat.
So far, it was considered non-existent in South India but there is now evidence that it is being diagnosed in the native population of South India too though it is rarer than in the North.
Studies show that the prevalence of celiac disease has been doubling every 20 years. It is not clear why there has been an increase in the number of cases but the reasons could be many – an overall increase in the consumption of wheat, usage of the new strain of wheat which is considered more antigenic, increased use of antibiotics etc.
The diagnosis rate of celiac disease though is extremely low presently, only about 5%. That would mean out of 100 people affected with celiac disease, 95 are not aware of this condition! This has therefore been popularly depicted in the form of an iceberg where the visible part i.e. the number of diagnosed cases is miniscule (3-5%) whereas most of the cases are submerged, i.e., not yet diagnosed.
How does celiac disease develop
Three factors have been identified to be the prerequisites for celiac disease to develop: A gene, consumption of gluten and a trigger
Presence of a gene : 99 percent of celiac disease patients all over the world carry the gene identified as HLA DQ2 and/or HLA DQ8. Approximately 30%-40% of the population in India and the world carry one or both of these genes out of which about 1-5% are expected to develop celiac disease.
Consumption of Gluten - Gluten (meaning glue in Latin) is a storage protein found in several grains. Gluten found in the three grains – wheat, barley and rye is antigenic and responsible for the development of celiac disease. About 5-10% of the celiac disease population also reacts to the storage protein found in oats in the same way as they do to gluten of wheat, barley and rye.
A Trigger : A trigger initiates the disease at a particular time but has not been ascertained so far. There are several that have been suspected though, including adenovirus infection, other viral infections, emotional and surgical trauma and many more.
All three factors have to be present for celiac disease to develop. The trigger can get activated at any age. Hence, celiac disease can develop at any age, from infancy to even 90 years.
Symptoms of Celiac Disease
Celiac disease is a multisystem multi-organ disorder impacting people differently. There are more than 200 signs and symptoms which have so far been associated with celiac disease.
Children more often exhibit the classical symptoms (mostly gastrointestinal) whereas in adults, the symptoms are mostly atypical or extra-intestinal. Non-bloody diarrhea, weight loss and iron deficiency anemia are the most common symptoms in adults.
Onset of symptoms can happen at any age. In India, most of the diagnosed cases are children but in countries where this disease was established 3-4 decades ago, about 20% or more of newly diagnosed cases are adults. Thus, the notion that this is a childhood disease, no longer holds true.
The understanding of symptoms is evolving with time, e.g., a large number of individuals with celiac disease are now considered to be asymptomatic – i.e. exhibit no symptoms but may still have high tTG values and even intestinal damage; celiac disease was never considered in an obese individual earlier but about 5-20% of all patients with celiac disease are now reported to be obese.
The list of symptoms are
Classical symptoms
The classical symptoms are gastrointestinal. These were so far considered as the typical presentation of celiac disease.
Chronic diarrhea (non-bloody)
Constipation (5% of patients)
Recurrent diarrhea
Vomiting
Foul-smelling stool
Abdominal bloating /pain
Failure to thrive
Weight loss
Recurrent intussusceptions
Atypical symptoms
These are mostly extra-intestinal such as:
Short stature
Iron deficiency anaemia
Inability to concentrate
Dermatitis Herpetiformis
Mouth ulcers
Dental enamel defects
Chronic liver disease
Osteopenia
Osteoporosis
Migraines
Tingling or numbness in hands or feet
Delayed puberty
Infertility
Frequent miscarriages
Alopecia
Arthritis
And many more
Unlike what was believed earlier, about one-third of all new patients present with atypical symptoms today.
People at risk
Some individuals are more susceptible to developing celiac disease than others.
Relatives of individuals with celiac diseases – Since celiac disease is a genetic condition, first degree relatives, i.e., parents, siblings and children of the person with celiac disease have higher chances of developing it than others. Grandparents, cousins, uncles, aunts too are also more susceptible to developing this condition than the general population, though not as high as the first degree relatives.
People with other autoimmune conditions – Autoimmune conditions tend to occur together. It has been seen that people with other autoimmune conditions like Type 1 diabetes, Thyroid disorders, Addison's disease and Autoimmune hepatitis are more likely to develop celiac disease.
People with other genetic conditions – People with other genetic conditions like Down's syndrome, Williams syndrome and Turner's syndrome.
How Is Celiac Disease Diagnosed?
The diagnosis of celiac disease is based upon the following:
Blood Tests
Biopsy
Confirmation by a positive response to gluten free diet
Source: Celiac India
Facebook account : https://www.facebook.com/CeliacIndiaandBeyondFoundation